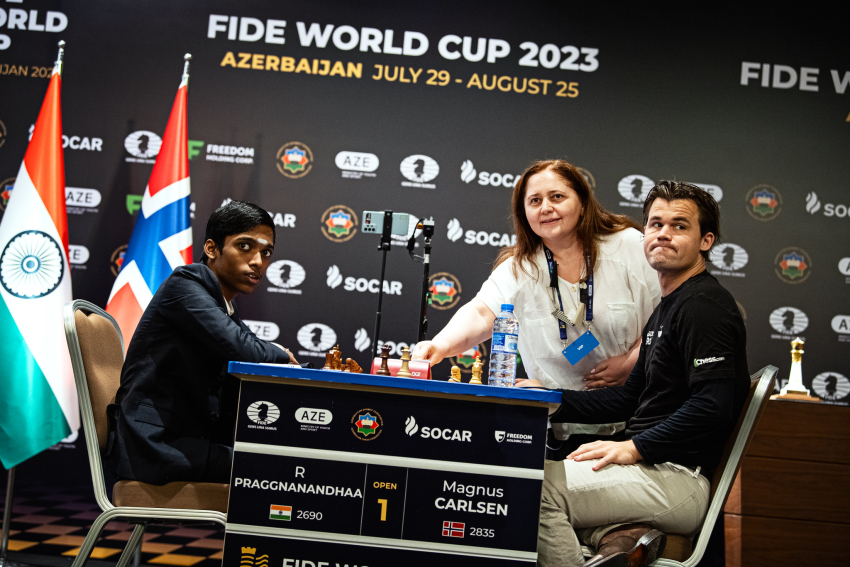 23 Aug 2023
Carlsen and Praggnanandhaa's quick draw sets the stage for thrilling tiebreaks, but the Norwegian's health remains an issue. Caruana stages comeback to reach the tiebreaks for third place
Magnus Carlsen made a quick draw with the white pieces today with Praggnanandhaa in their second game of the finals. With both games ending in a draw, the decision of who will be the World Cup winner will be made in the tiebreaks on Thursday
The game between Carlsen and Praggnanandhaa lasted just 30 moves and was over in slightly more than an hour. In the Four Knights Game, neither side managed to get even a slight advantage. The game progressed quickly – by move ten both sides exchanged two pairs of minor pieces and the queens. The two then proceeded to exchange the other heavy pieces and finished in an endgame with same-colour bishops and a symmetrical pawn structure.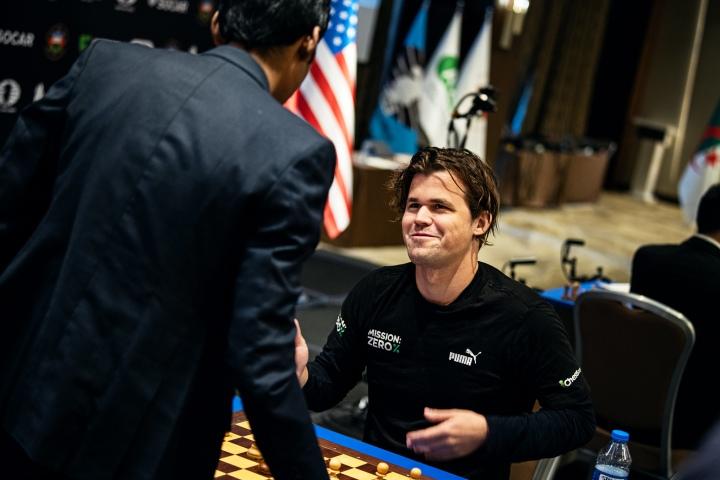 It seems that the Norwegian has still not fully recovered from the food poisoning he experienced a few days back, which has impacted his willingness to play. Everything now depends on the tiebreaks on Thursday.
As the tiebreaks approach on Thursday, all eyes are on Carlsen's potential recovery. The day will begin with a two-game rapid match, a format in which Carlsen, as the reigning World Rapid Champion, is seen as the favourite. However, his ability to regain strength and focus remains uncertain. Meanwhile, Praggnanandhaa, who recently turned 18, has displayed remarkable skills and confidence, unsettling many top-world players despite his young age.
In the match for third place, Fabiano Caruana staged a comeback, defeating Nijat Abasov with white pieces in a hard-fought game where the American had initiative throughout but had to fight hard to win.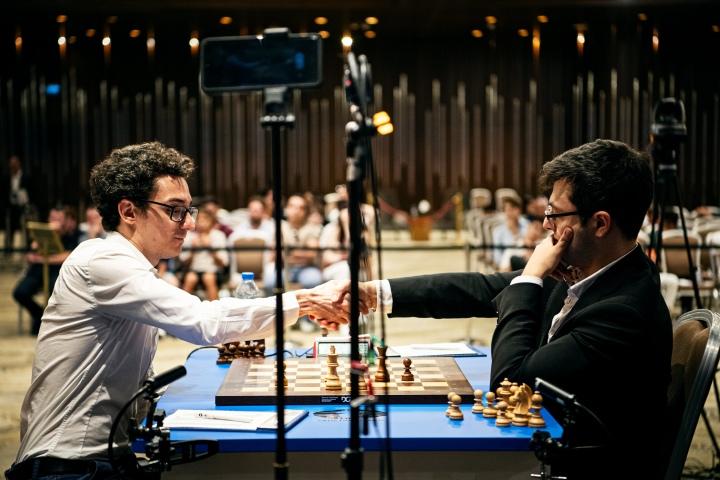 In the Four Knights line of the Sicilian, the two ventured into a sharp line with a lot of tactical obstacles to solve. After Black (Abasov) misplayed on move 11, White's initiative grew considerably. By move 14, White was already significantly better. Abasov kept on resisting. He gave up a rook for a knight and a pawn. By move 31, the two finally entered an endgame where White had two rooks against a rook and a bishop, with three pawns each on the kingside. White was better but had to prove it by finding a way to victory which Caruana managed to do after nearly four and a half hours of play.
With a victory each, Caruana and Abasov need to rest well for tomorrow as everything will be decided in the tiebreaks.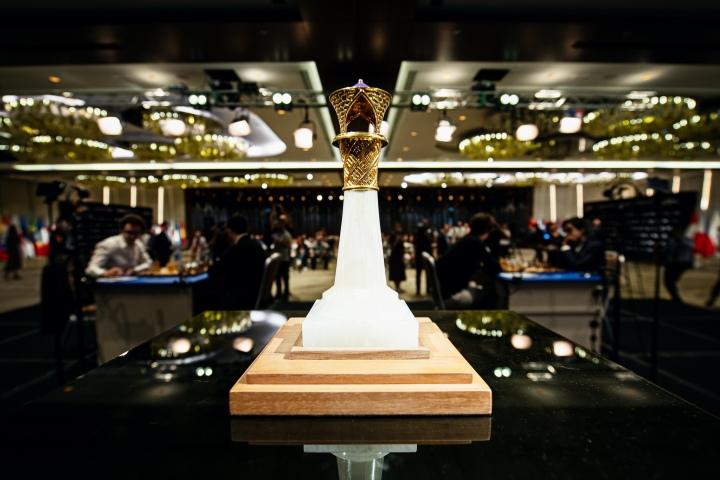 The tiebreaks will take place on Thursday, 24th August from 2 PM local time in Baku.
Here follows a closer look at today's games:
Magnus Carlsen is not someone who settles for average but it seems that in today's game, he did not have much will to fight.
In the Rubinstein Variation of Four Knights game, Carlsen forced an exchange line which Pragg was happy to follow as Black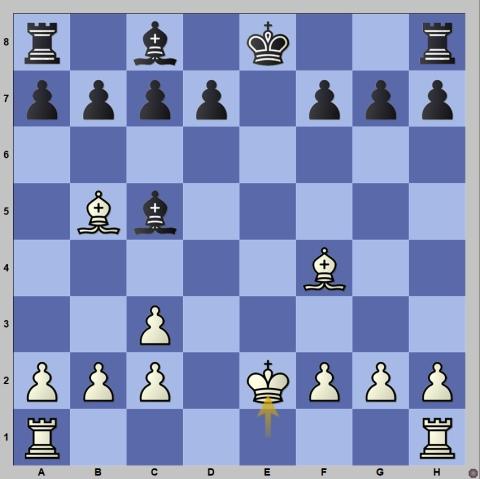 The queens and two sets of light pieces are off the board. Black castled short and after some more positional manoeuvring, another set of exchanges followed with the two players agreeing on a draw in the following position: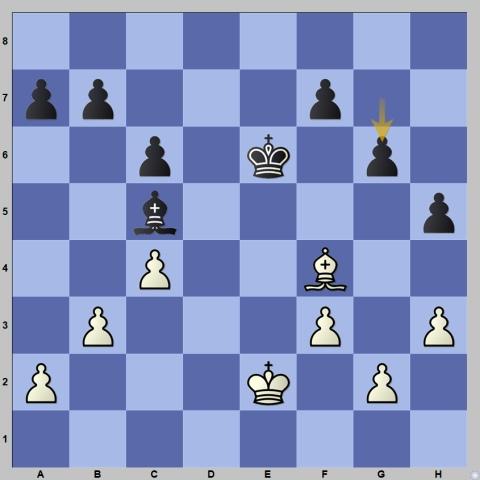 Fabiano Caruana and Nijat Abasov played a sharp game in the Sicilian with lots of twists and turns.
The main theoretical moves in this postion are 11...g5 and 11...e5. Abasov opted for 11...Qe7? giving Caruana a chance for a push in the center: 12.c4! Qf6 13.c3! Blocking off threats to the Queenside.
13…g5? This move only aggravated Black's problems. After 14.Bd6+ Kg7 15.Qxf6+ Kxf6 16.Nxa8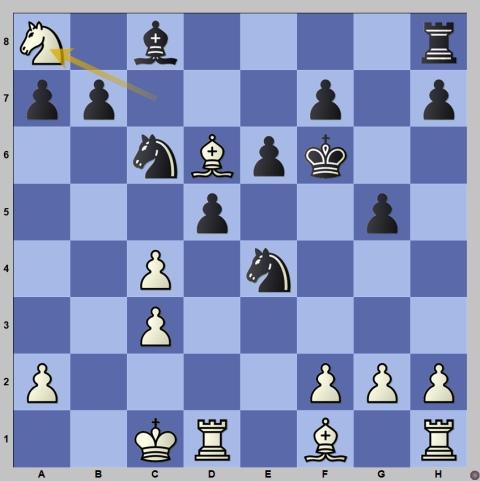 White emerged with an exchange up. In subsequent play the opponent traded some inaccuracies and reached the following position: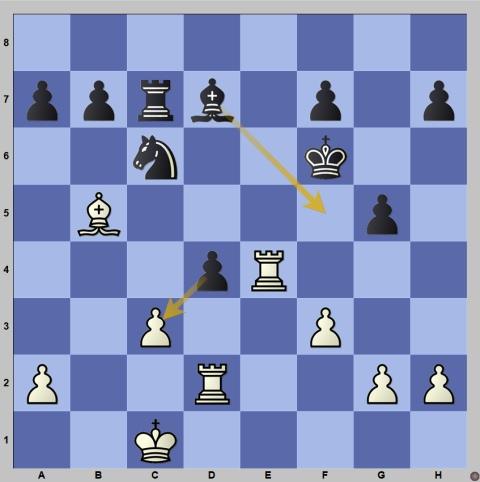 Black should have played 24…Bf5 here, without deciding on c3. Instead, after 24…dxc3 25.Rd6+ the evaluation bar tilted in White's favor again. The two finally transitioned to an endgame where Black was a clear exchange down but White's path to victory wasn't easy.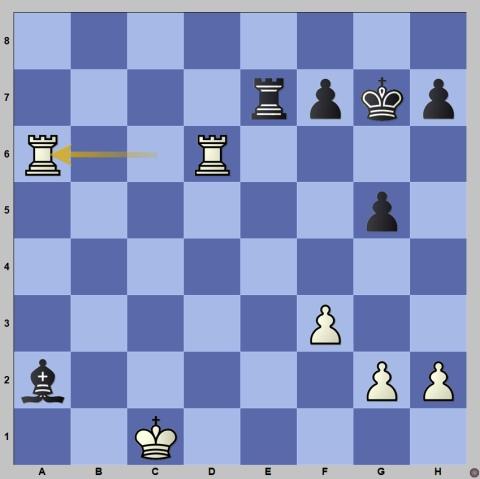 White is significantly better but since Black's rook is still on the board, Nijat has more defensive options. After reaching time control, Fabiano sank into deep reflextion and came out with the winning plan. After relocating his king to the kingside he ousted Black's rook from the fourth and fifth ranks and advanced his pawns. Abasov resisted, but by move 59, Fabiano finally had him where he wanted and Nijat had to resign: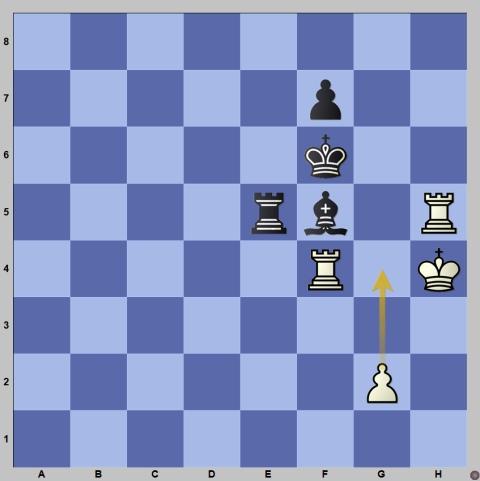 After imminent g2-g4 Black can't avoit the exchange of the rooks and White wins easily. 1-0
Text: Milan Dinic
Photo: Stev Bonhage and Maria Emelianova (chess.com)
---
About the event
The FIDE World Cup 2023 is taking place from 29 July to 25 August 2023 in Baku, Azerbaijan.
In the Open tournament, 206 players were eligible to take part and 103 in the Women's event.
There will be eight rounds in the Open and seven in the Women's tournament. Each round will be played under a knock-out system, consisting of a 2-game match. In the case of a tie, the players will play a rapid and, if necessary, a blitz tiebreak until the winner is determined.
The winners of the top three places in both sections will qualify for the 2024 Candidates tournament.
In both events, the time control for each game is 90 minutes for the first 40 moves, followed by 30 minutes for the rest of the game with an increment of 30 seconds per move starting from move 1.
The prize fund for the entire event is 2.5 million US Dollars, with $1,834,000 in the Open and $676,250 in the Women's tournament. The 2023 FIDE World Cup has the largest prize fund for any chess tournament ever played.
More information about the event: worldcup2023.fide.com/
Regulations:
Open tournament: handbook.fide.com/files/handbook/WorldCup2023Regulations.pdf
Women's event: handbook.fide.com/files/handbook/WWorldCup2023Regulations.pdf
Schedule: worldcup2023.fide.com/schedule